E-Commerce Startup Meetup & Graduation Day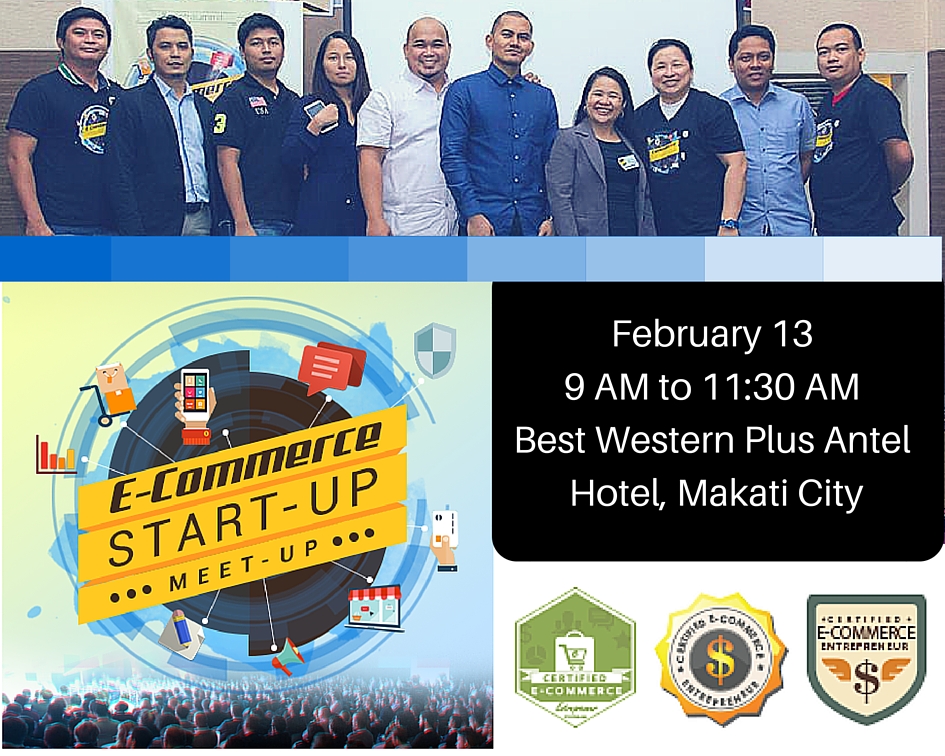 This Februay 13, we are hosting an E-Commerce StartUp Meet-Up at Best Western Plus Antel Hotel, Makati Avenue, Makati City from 9 AM to 11:30 AM. Graduation, networking, and video shoot will extend up to 5 pM.
The event aims to introduce the projects of Certified E-Commerce Specialist, Entrepreneur, and Professional Program 1st batch who are graduating on this day.
Lessons Sharing Presentations on their E-Commerce Startup and E-Commerce Professional Persona will be given by the following:
FEE:
This meet-up is free. However, participants are requested to give a five hundred pesos (P500) contribution to cover the cost of food and materials at the gathering.
SHOULD YOU BE INTERESTED IN ATTENDING THIS MEET-UP EVENT, KINDLY FILL UP THE FORM BELOW. YOU CAN ALSO CONTACT JANETTE TORAL BY SENDING A PRIVATE MESSAGE or at 0917-4490011.