E-Commerce Education Support to the UnionBank UREKA Forum
As an E-Commerce Advocate, I often get asked to conduct e-commerce briefings to various groups in different parts of the country including that of Mimaropa Ventures (5 provinces), Next Wave Cities Project (10 provinces), WOFEX University (4 provinces & Manila), PAREB E-Learning (2 provinces & Manila),  DTI, among others. I aim to support more e-commerce education initiatives of various companies, government agencies, and organizations in the months to come.
When I got offered to be one of the consortium partners to the UnionBank's UREKA Forum, I gladly accepted as it will allow me to reach more people by giving e-commerce education.
For the UnionBank UREKA Forum, I will be one of the speaker / panelist in the morning to share insights about how the e-commerce industry has grown here in the Philippines. I will also talk about how the Internet and the advent of mobile technology have altered consumer behavior, and how the battle for attention and market dominance is now being fought online.
During and after the event, we will be using this e-learning platform to give participants a more extensive knowledge on the e-commerce discourse.
Other UnionBank consortium partners include the local government, university partners, Shopinas, Air21, AMTI, PLDT-SME, DragonPay, DTI, among others.
Baguio City is the kick-off point for this activity. It is aimed to be brought to as many cities as possible.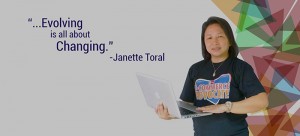 FREE ACCESS TO E-LEARNING PROGRAMS
I hope these modules and lessons will help entrepreneurs, educators, and students in learning more about this field.
E-Commerce 101: Introduction to E-Commerce
E-Commerce: 103: Creating an E-Commerce Website
Digital Marketing 101 / E-Commerce 104: Promoting your E-Commerce Business
Digital Marketing 102 / E-Commerce 105: E-Commerce Legal Concerns
Digital Marketing 103 / E-Commerce 106: E-Commerce Insights Sharing
Digital Marketing 104 / E-Commerce 107: E-Commerce and Digital Marketing Sector Application
FREE CONSULTATION
Should you want to avail of a one-on-one consultation session with me, kindly fill-up this form. Should you have queries, don't hesitate to contact me at 0917-4490011 or send a private message in our Facebook page.