E-Commerce, Blog, & Social Media Entrepreneurs Meetup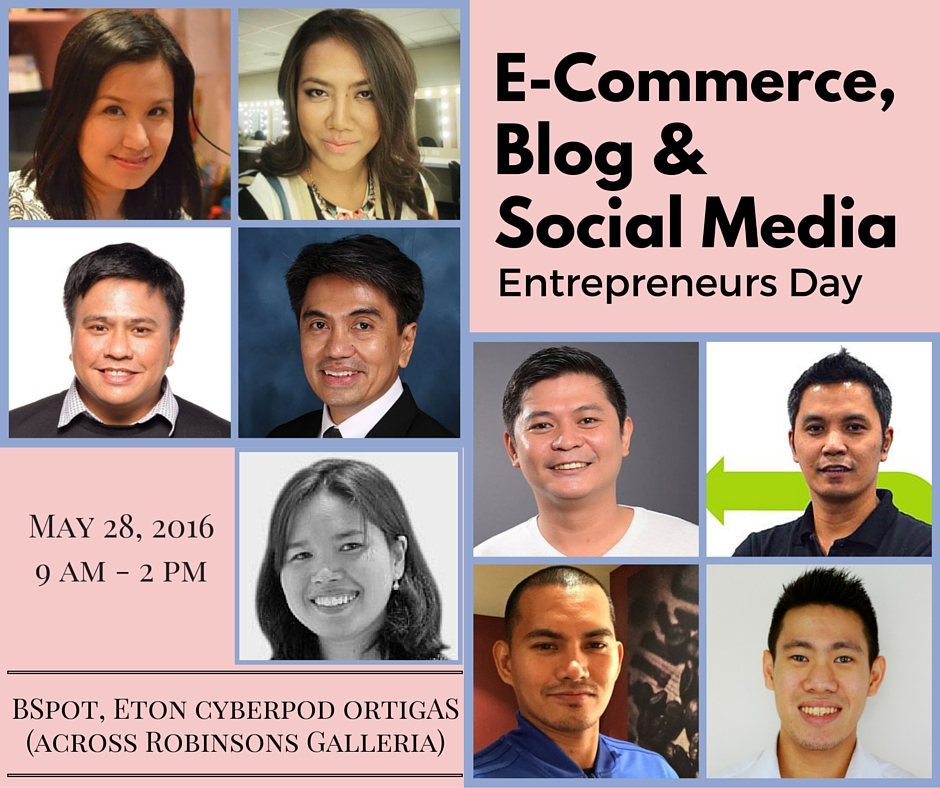 This May 28, we are hosting an E-Commerce, Blog, & Social Media Entrepreneur Entrepreneur Day / Meet-Up at BSpot, Eton Cyberpod Ortigas Avenue, Pasig City (across Robinson's Galleria) from 9 AM to 2 PM. Participants are expected to get to know each other better, network, and discussions will extend up to 5 pM.
The event aims to provide a venue where graduates of the Certified E-Commerce Specialist, Entrepreneur, and Professional Program and Certified Blog and Social Media Entrepreneur Program to share their current undertaking.
E-Commerce, Blog, Social Media Entrepreneur Lessons Sharing Presentations will be given by the following:
FEE:
This meet-up is free. However, participants are requested to give a two hundred pesos (P200) contribution to cover the cost of food and materials at the gathering.
SHOULD YOU BE INTERESTED IN ATTENDING THIS MEET-UP EVENT, KINDLY FILL UP THE FORM BELOW. YOU CAN ALSO CONTACT JANETTE TORAL BY SENDING A PRIVATE MESSAGE or at 0917-4490011.